Opgelet: do 1 juni en wo 5 juli is 'Guernica de la Ecología' van Claudy Jongstra NIET TE ZIEN en wordt op deze dagen vervangen door andere werk van de kunstenaar
Melding sluiten
Exhibitions and Activities
Cristina Lucas - Environment is Us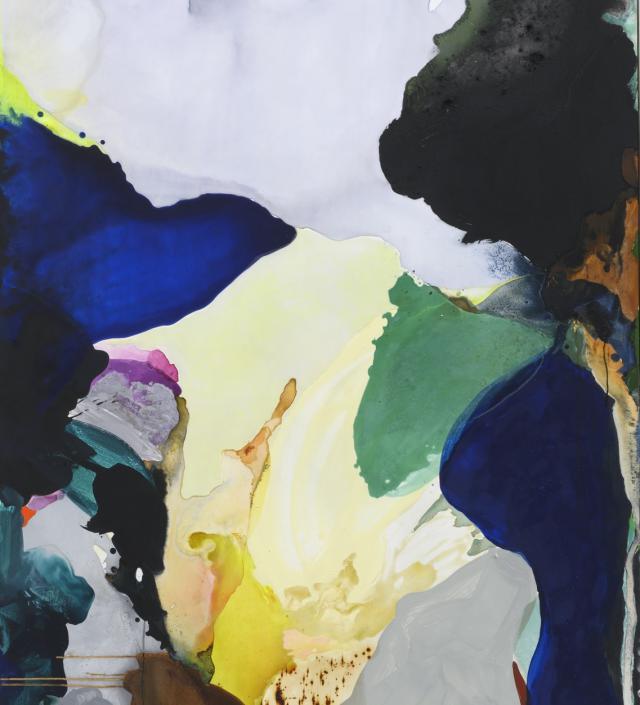 In Environment is Us, Spanish artist Cristina Lucas (1973) examines the connection between humans and nature. She does not present nature as a romanticised natural world that exists in isolation but as an intrinsic part of us and our economic and political power systems. With chemical precision, she reveals an impressive network of relationships between the environment and people. In Environment is Us, she does this based on three themes: the elements in the human body, the elements in fossil fuels, and the element cobalt. Her paintings comprising materials found in the human body, such as iron, iodine, and calcium, demonstrate the porosity of the boundary between living beings, chemical elements, and natural resources. The deepening ecological crisis is an inescapable topic for Spanish artist Cristina Lucas. Multitalented Lucas prefers to tackle feminist and political themes in her work and does not shy away from broaching important contemporary issues.
Plan your visit
Claudy Jongstra - Guernica de la Ecología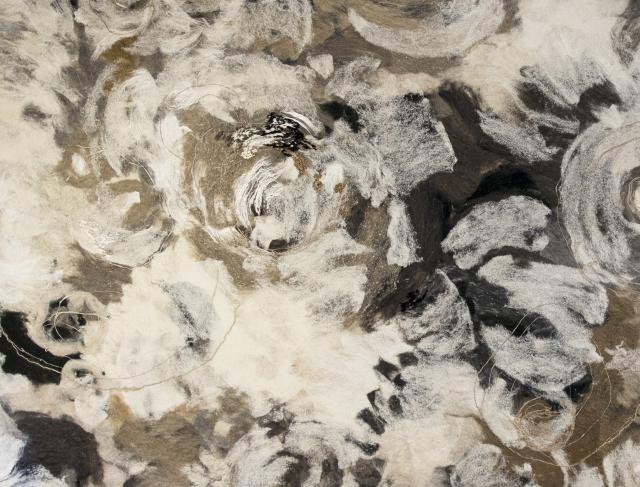 Desolate, bleak, and menacing. This is how the landscape of a field of flowers appears in the artwork Guernica de la Ecología by artist and eco-activist Claudy Jongstra (NL, 1963). In this work, Jongstra directs her ire at a neglectful world that abuses the planet. She translates this condemnation into swirling, furious shades of black, white, and sepia-grey. The work's title and precisely copied dimensions refer to Pablo Picasso's iconic painting, Guernica, painted in 1937. However much their denunciations may differ, both artists omit colour to create comparably menacing atmospheres. Museum Kranenburgh, whose programme regularly highlights the relationship between people and nature, reciprocates with an extensive programme of activities for children, young people, and adults. Additionally, a studio set-up in the villa brings Jongstra's craft to life, letting you work with wool, a carding mill, and a loom.
Plan your visit
A Touch of Light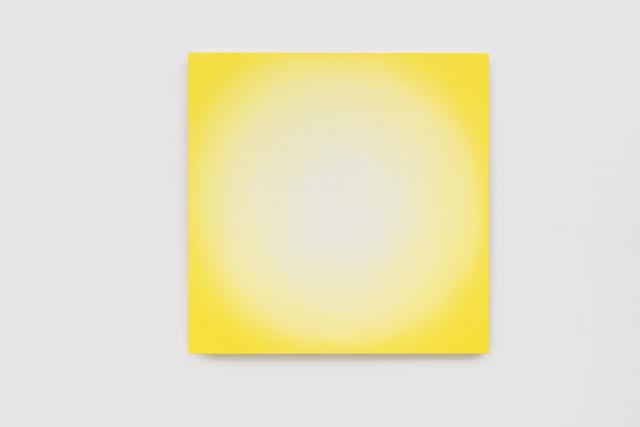 Dark times call for bright moments. These are not escapes from reality but enlightened instances of reflection and stillness, helping us face reality with fresh eyes. Nothing is as ordinary and commonplace as light, yet it is a fascinating phenomenon. The artists in A Touch of Light poetically depict light's ephemerality, using perceptible reality as their starting point. How do you paint light? How do you depict something that is formless and ever-changing? In this exhibition, each artist has their own visual language for capturing the sensation of light. They release you from the everyday, temporarily elevating you to a universal reality where beauty, solace, and perspective can be found. Works by:
Willem van Althuis, Jan Andriesse, Caja Boogers, Edgar Fernhout, Jaap Hillenius, Ann Veronica Janssens, Jannemarein Renout, Viviane Sassen, Esther Tielemans, Jef Verheyen
Plan your visit