Laatste kans: tentoonstelling Lucht te zien tot en met 29 november | Last chance: exhibition 'Air' on view until 29 November |
Letzte Chance: Ausstellung 'Air' noch bis 29. November zu sehen
Melding sluiten
Museum Kranenburgh reopens 19 November!
Opening times
Tuesday — Sunday from 10:30 am to 5 pm
Closed: Mondays, 1 January, 27 April (King's Day), 25 December (Christmas Day)
Additional opening times: Easter Monday, Ascension Day and Pentecost Monday
Ticket prices
Adults: € 12,50
Children 0 – 16 years old: free
Student Pass, CJP Pass: € 2,50
Museum Card, ICOM Card, Rembrandt Pass, Kranenburgh Friends Pass: free
Music and theatre performances: from € 10
Getting there & Parking
How to get there, click here.
Parking at Museum Kranenburgh is limited. Other parking options are available nearby (paid parking). Please use these other parking options during extra activities at the museum.
Public Transportation
Museum Kranenburgh is easily accessible by public transportation.
From the Alkmaar Train Station, take bus line no. 166 in the direction of Bergen, bus stop 'Plein'. You can also rent a bicycle at the train station.
Accessibility
The museum is completely accessible to wheel chair users. The original building and the new wing are both provided with elevators. Guide dogs are permitted.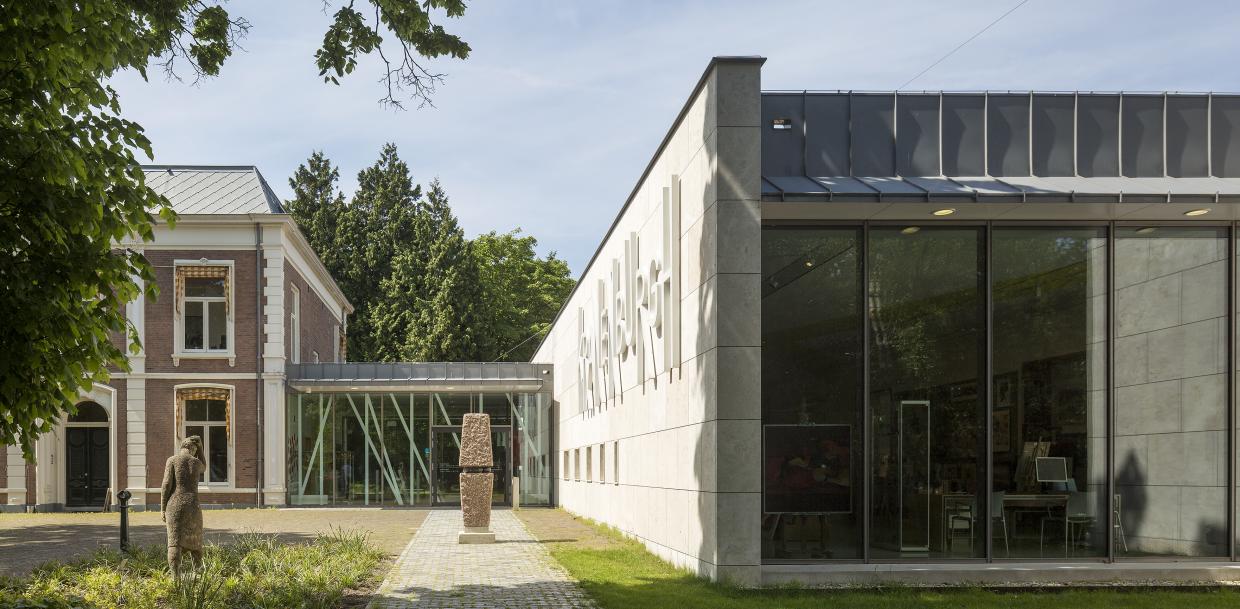 Photo Luuk Kramer